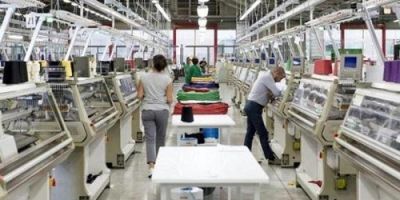 An innovative new collective agreement between Italian trade unions representing garment workers and the Benetton clothing company could set a precedent for negotiations with other major 'Made in Italy' clothing brands.
The deal, approved in September by members of Filctem-Cgil, Femca-Cisl and Uiltec, aims to revive the fashion sector and addresses issues such as training, work organisation and the right to disconnect, the intergenerational transmission of skills and a better work-life balance. It covers more than 1,200 employees at the group's Italian head offices and is valid until 31 December 2023.
The unions describe it as a pragmatic agreement with well-defined objectives, paths and timing. "Clear commitments were put in writing and the precise ways to achieve the shared objectives were indicated," commented Nicola Brancher of Femca Cisl, Cristina Furlan of Filctem Cgil and Rosario Martines of Uiltec. "We trust that the signing of this supplementary agreement will be one of the many building blocks on which the relaunch of the company will be built, a priority interest for all. In the coming weeks, we will start a careful check on what the management is putting in place for the relaunch."