Commenting on European Commission measures to deliver rights for Ukrainian refugees , ETUC Confederal Secretary Ludovic Voet said:
"Refugees from all over the world are preyed upon by bad employers and landlords who exploit their vulnerability to increase profits.
"Thankfully the temporary protection directive – used for the first time now but not during the 2015 migrant crisis -  means refugees from Ukraine have the right to equal pay and conditions at work which trade unions have long called for all refugees to benefit from.
"The measures announced today will help ensure that the principle of equal treatment has a chance to become reality on the ground for those fleeing Ukraine. The EU and member states should work with trade unions as the experts on equality at work to deliver this.
"Recognising that the large number of women fleeing the war are effectively single parents in the EU, and that access to childcare and pre-school education will be essential, is good, but it should be crystal clear that no euro should be spared on public and essential services."
"The treatment of Ukrainian refugees is a positive contrast to what has happened in the past. The EU should end its double standards on rights for refugees and ensure all workers – wherever they are from and whatever their immigration status – have equal rights.
"Overall, its approach to migration – creating large numbers of undocumented workers - is one which fosters exploitation at work rather than deters it."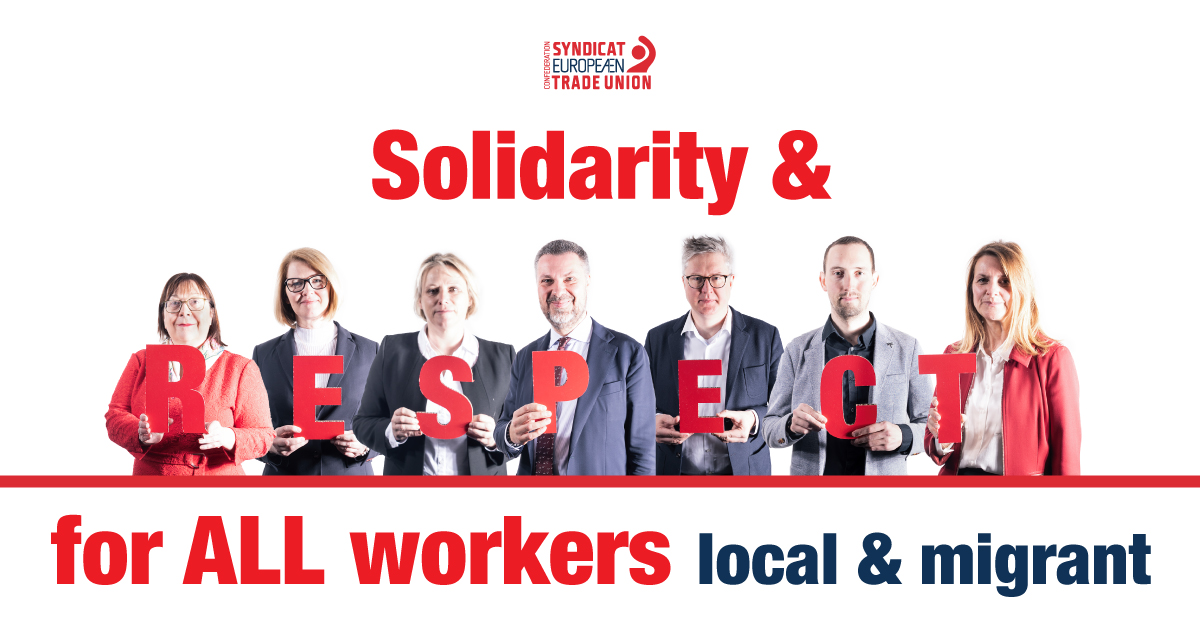 23.03.2022