The conclusions of the European Council call on the Commission to "immediately mobilise substantial EU funds and means to support Member States in reinforcing border protection capabilities and infrastructure."
The latest EU barometer shows that migration was the second lowest concern of European citizens – 12% below poverty and social exclusion and 23% behind the cost-of-living crisis.
Responding to the Council conclusions, ETUC General Secretary Esther Lynch said:
"Fortress Europe did nothing to stop austerity, fortress Europe has done nothing to stop the cost-of-living crisis and fortress Europe will do nothing to increase wages. Fortress Europe is no friend of working people.
"There is a cruel irony that the Council's conclusions on building walls to stop people fleeing conflict and poverty across the world come on the same day that they welcomed the President of Ukraine.
"The EU's approach to integrating Ukrainians into the labour market is the model to follow rather than the  selective solidarity set out in the Council's conclusions. Trade unions stand for solidarity between all working people and will fight a fortress Europe approach every step of the way."
Ludovic Voet, ETUC Confederal Secretary with responsibility on migration, said:  
"Spending EU funds on border fences would cross an ethical red line, take us further away from the social Europe that would deliver for working people and be a criminal misuse of public money.
"Stopping migration is simply not the priority of working people, who are struggling to put food on the table, pay the rent and heat their homes because of obscene corporate profits which are driving inflation. The people causing real problems for working people travel in private jets not inflatable boats.
"Regularisation of migrants would do more than any other measure to help working people, both migrant and local, by stopping employers from exploiting undocumented migrants to undercut wages. But there isn't a single mention of regularisation and increasing regular migration routes in the conclusions, which shows leaders are more interested in dog whistles than real solutions.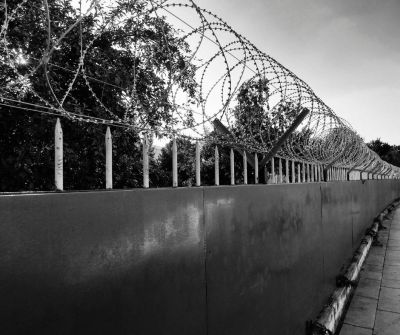 10.02.2023