ETUC condemns the arrest of leaders of our Turkish affiliate DISK today. We demand the immediate release of Arzu Cerkezoglu and Adnan Serdaroglu and other arrested trade union leaders, and without charge.
Some union leaders met at the headquarters of the Turkish trade union DİSK this morning to commemorate May Day. The police surrounded the building and arrested 20 leaders including General Secretary Arzu Çerkezoğlu and President Adnan Serdaroğlu using violence.
It is believed to be the third time the leaders have been arrested this year. 
"I condemn the arrests" said ETUC General Secretary Luca Visentini "and demand their immediate release and without any charges. Democratic rights have to be respected in Turkey,and the harassment of trade unions has to stop."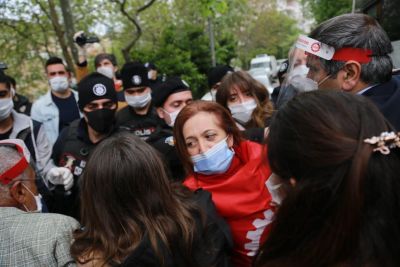 01.05.2020