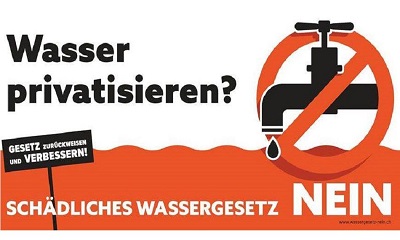 The public service workers' trade union in Switzerland, VPOD, has campaigned with civil society organisations to preserve public access to water and other essential services in Zurich.
54.6% of citizens in the Zurich canton voted in a referendum in February against a government plan to allow partial privatisation of water utilities and give private landowners a greater say over the management of rivers and lakeshores.  
Trade unions, left-wing parties in the municipality and environmental groups fought the move, warning that deregulating public services would pave the way for multinationals to commercialise drinking water, undermine nature protection and limit public access to lakeshores. 
This success shows the continued support among Europeans for public ownership of water utilities and the EPSU-backed campaign @right2water.