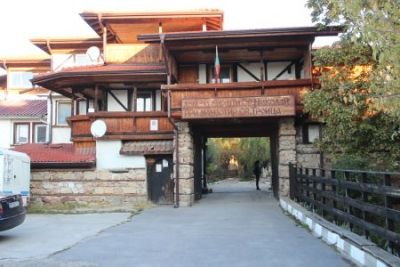 Trade union confederation CITUB has been helping disadvantaged children in Bulgaria during the pandemic.
CITUB President Plamen Dimitrov and representatives of the confederation visited the St. Nikolai orphanage in Novi Han to bring donations collected by trade unions and charitable funds.
The orphanage is run by Father Ivan, who has been offering care for people in need – mostly children - for a number of years. Currently some 40 people are housed in the village of Novi Han and about 200 in the north-western municipality of Yakimovo. But the St. Nikolai children's home is undergoing a severe crisis and Father Ivan is facing the challenge of providing heating, food and clothing for the coming winter months.
To help out, CITUB organised an action to collect food supplies and financial contributions  from employees at the confederation headquarters. Further donations came from CITUB affiliates, partner organisations and companies.