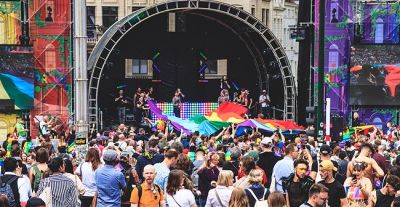 Trade unionists took part in the five-day Pride festival in Antwerp in Flanders (northern Belgium) in August.
More than 60 delegations participated in the Pride march, including the ETUC-affiliated General Labour Federation of Belgium (ABVV/FGTB) and the Confederation of Christian Trade Unions (CSC/ACV),as well as political parties.
ACV urged members and their friends to join the party to support equal opportunities for lesbian, gay, bisexual and transgender people.