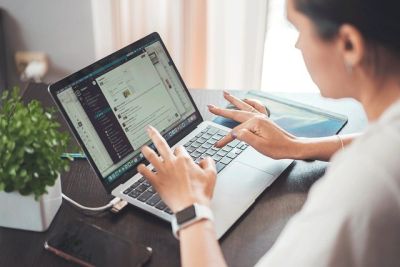 A recent survey in Belgium found that as Covid restrictions are lifted, four out of five employees would like to go on working from home at least two days a week. But teleworking can lead to added pressure and stress.
Trade unions have now helped to secure legislation enforcing a 'right to disconnect' for the country's 65,000 federal civil servants. The law, which came into force on 1 February, means staff may not be contacted outside normal working hours except in exceptional and unforeseen circumstances. The measure is expected to be extended to the private sector.
Unions are now aiming to go further, to achieve a 32-hour, four-day week, rejecting proposals for longer working days. "The collective reduction of working time would reduce the pressure on full-time workers, while offering the possibility to part-time workers, who are often women, to increase their working hours," says the FGTB. According to the CSC, this could create 300,000 new jobs. The government has promised to consult unions on the four-day week and regulations for evening work.
Legislation enforcing the right to disconnect already exists in France and Portugal, where laws that came into force in November 2021 also allow workers with children under eight to work remotely.
In January 2021, the European Parliament passed a resolution calling on the Commission to publish a directive "that enables those who work digitally to disconnect outside their working hours". It should also "establish minimum requirements for remote working and clarify working conditions, hours and rest periods".
Photo:  Alexandr Podvalny