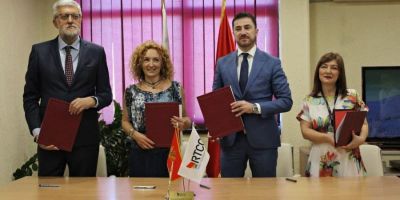 The Media Trade Union of Montenegro (SMCG) signed a historic collective agreement with the public broadcaster Radio Television of Montenegro (RTCG) in June, after three years of collective bargaining.
The agreement is the first step towards improving the economic and social situation of RTCG employees and fighting pressure and discrimination within the public broadcaster. After more than ten years of wage stagnation, the trade union – which is affiliated to the European Federation of Journalists – has for the first time managed to obtain a small increase in salaries. The lowest wages could be increased by 20%, but still remain way below state average. The collective agreement also includes provisions on overtime, safety at work, redundancy and compensation for transport costs. It covers more than 700 employees, including 300 SMCG members. 
"This is a great day for the workers," said trade union negotiator Jadranka Drobnjak, adding that the fight for better labour rights will continue.