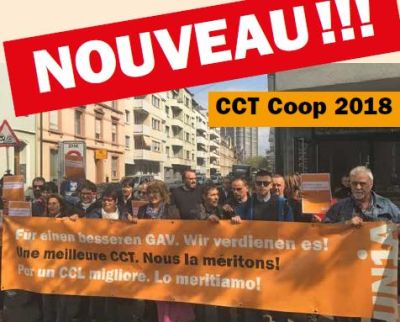 Measures to enable staff to combine work and family life more easily are at the core of a new collective agreement with the Coop retailer in Switzerland.
The deal, which comes into force in January 2018, increases paid maternity leave to 16 weeks, and prolongs parental leave for fathers from one to three weeks. It also introduces additional child care provisions, with a Child Care programme to support single-parent families.
Other improvements include better health protection also covering psychosocial risks, digital training, and easier access to trade union information.
The collective agreement brings a 1% pay rise for the majority of employees. The minimum wage varies from 3,900 Swiss Francs (€3,355) for unskilled workers to 4,100 Swiss Francs (€3,527) for staff who have completed at least three years of vocational training.
The Unia trade union, which has 4,000 members in the Coop, underlined its commitment to "improving the terms of employment of this important retailer, and supporting its members in all aspects of the employment relationship."
Read more: