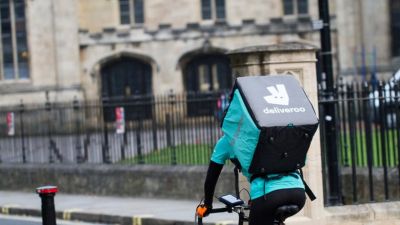 At national level, trade unions continue to make progress in strengthening the rights of workers on platform companies.
In Austria, the Vida union has concluded a collective agreement – backdated to January – offering a 3.5% pay rise for bicycle deliverers, following negotiations with the freight transport trade association. The social partners also agreed  to establish a working group to continuously adapt the collective agreement in light of developments in the industry.
"It is particularly gratifying that we have also managed to agree a 50% Sunday surcharge for bicycle messengers who deliver food from the catering trade," said Vida negotiator Karl Delfs.
In Spain, a deal between the CC.OO and UGT unions and Just Eat Spain – the country's biggest delivery platform with 2.5 million users – guarantees 30 days' annual leave, a maximum nine-hour working day and health and safety protection. Employees will also have the right to information about algorithms that govern work distribution. The collective agreement is the first of its kind and comes under Spain's new Riders' Law which classifies food delivery couriers as employees.
Finally in the Netherlands, a court ruling in favour of the FNV union means that Deliveroo riders are now covered by the collective agreement for the transport sector. Riders are entitled to a fixed hourly wage covering waiting times, illness and days off, plus other allowances and holiday pay.
Read more:         Austria