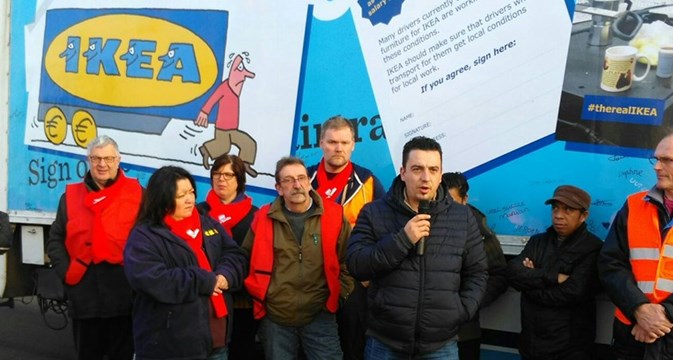 The ETUC's Dutch affiliate FNV has won an important court case against a subcontractor for the IKEA furniture sales giant, combatting social dumping among delivery drivers.
Brinkman Trans Holland, based in Emmen in the Netherlands, transports goods for IKEA and subcontracts work to companies based in Eastern Europe. By hiring drivers from Poland and Moldova to work in western Europe on low-paid eastern European contracts, these firms aimed to circumvent Dutch tax, social security payments and workers' rights.
The Netherlands' court of appeal ruled that eastern European workers were entitled to the same pay and conditions as local workers, covered by the Dutch collective bargaining agreement. Violations of the agreement incur a €100,000 penalty.
"The time has come for IKEA to act," said Edwin Atema of the FNV-VNB Foundation. "They must properly pay drivers at Brinkman, respect their human rights, and end exploitation in their supply chain."