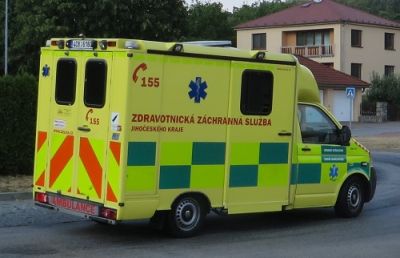 The OSZSP health union has won extra payments for emergency medical staff whose work has been especially arduous during the pandemic. In negotiations with the government, the union based its demands on knowledge of the situation and specific suggestions from employees.  
Emergency workers were not covered by special payments negotiated for other groups of health staff treating Covid-19 patients. They will now receive compensation of up to CSK 120,000 (€4700), calculated as an hourly surcharge for a difficult working environment. The union points out that ambulance workers have faced massively increased workloads, with callouts increasing by almost a third, and in many cases have been doing the same amount and type of work as intensive care staff in hospitals. 
"Work in the ambulance service has been extremely mentally and physically demanding during the Covid-19 pandemic," said OSZSP. Of the total number of callouts, almost 40% have been linked to the virus.