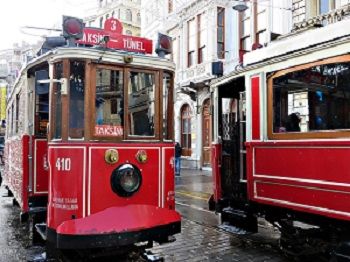 Turkish and Dutch trade unions are working together to defend their countries' public services. 
At an online meeting in May, union leaders discussed how outsourcing, privatisation and commercialisation are affecting their public services, and what trade unions can do to prevent privatisation, or to bring services back into public ownership.  
The event brought together Turkish unions affiliated to DISK (including Genel-Is and Devrim Saglik-Is) and KESK (SES, Tum-bel-Sen), and the Dutch FNV.  The initiative is part of a large project entitled the Future is Public which is mobilising resistance to the selling off of essential services, whose importance has been demonstrated more clearly than ever during the pandemic. 
Image by Günther Simmermacher