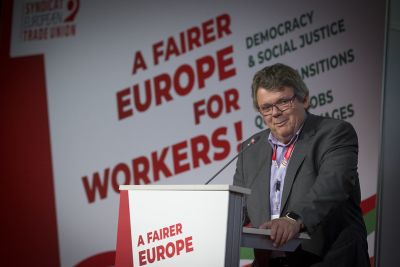 The ETUC congratulates its Austrian affiliate ÖGB for reaching a new tripartite agreement on short-time work.
Thanks to the strength of Austria's trade unions, it was one of the first countries in Europe to secure workers' incomes during the crisis and it is now leading the way in extending support.
This comes at a time where around 340.000 applications for short-time work have been filed in the country.
The agreement aims at securing hundreds of thousands of jobs which are currently undermined by COVID19 crisis. It will also protect workers' purchasing power and prevent from massive financial losses.
Your agreement is an example to follow for governments across Europe who should work with trade unions in order to protect jobs at this difficult time.