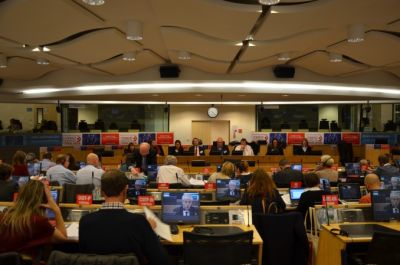 The ETUC supports the right to remain for EU citizens living and working in the UK, and UK citizens living and working in the rest of the EU
Statement adopted by the Executive Committee on 26-27 October 2016
The European Trade Union Confederation recognises that the decision of the UK electorate on 23 June has caused great concern and worry among EU citizens living and working in the UK, and UK citizens living and working in the rest of the EU. Their futures are now in doubt, and it is vital that they be given certainty through a guarantee that they should have the right to remain indefinitely. We believe that such rights should be granted unconditionally and unilaterally by the governments concerned: these people should not be used as bargaining chips or negotiating assets and we condemn those politicians who suggest using them in this way.
The ETUC therefore welcomes the clear position of its UK affiliate, the TUC, that the right to remain should be granted to EU citizens living and working in the UK, and its call on the British government to grant that right unilaterally, and urges its affiliates in other EU countries to press their governments to provide UK citizens with the right to remain. We call upon politicians across the EU and in the European Parliament to echo these sentiments.
Recognising that free movement of people has a significance for the island of Ireland, the ETUC calls on both governments of the UK and Ireland to support continued free movement of people across the island.