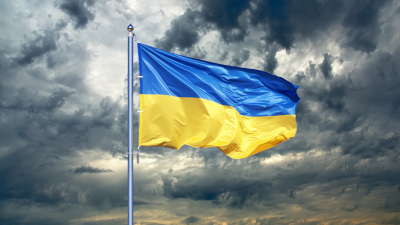 Trade unions from across Europe (including the European Trade Union Confederation and unions in Ukraine) are urging the European Union to implement the commitments to social justice made under the EU-Ukraine Association Agreement, when the Association Council meets in Brussels today (Thursday). The meeting will focus on several areas including  political reforms, rule of law and security, economic cooperation and trade, as well as the EU immediate assistance to the country in view of the COVID19 challenge.
Luca Visentini, General Secretary of the ETUC and the Pan-European Regional Council of the International Trade Union Confederation (PERC) which includes the unions in Ukraine, said:
"We regret having to repeat that the Ukrainian government is failing to fulfil the commitments made under the Association Agreement and the Deep & Comprehensive Free Trade Agreement (DCFTA) between the EU and Ukraine. It is systematically violating obligations under ILO Conventions and the European Social Charter. Unions in Ukraine and across Europe are calling for the current trade union bill to be abandoned, and unpaid wages in both the public and private sector to be reimbursed without delay."
PERC is calling on the European Union to insist that the Ukrainian authorities:
develop and implement economic and social policies – in close consultation with national social partners - to promote decent work, reduce poverty and unemployment, guarantee fair remuneration and taxation, ensure equality and non-discrimination, and provide quality and accessible public services;
ensure that national legislation respects fundamental workers' rights, freedom of association and collective bargaining and that any draft legislation on labour relations is reviewed by the national social dialogue mechanisms and takes into account ILO expertise, ahead of any debates in the Parliament; and
promote social dialogue and collective bargaining, in line with EU values and principles, including on issues of social policies, COVID19 healthcare and economic measures, on universal and adequate social protection and on regulation for newly appearing or insufficiently regulated areas of labour relations, e.g. digitally mediated forms of employment or remote and domestic labour; and ensure adequate labour inspection of workplaces."
Ukraine is regularly placed in category 5 of the ITUC's annual index of trade union rights – 'no guarantee of rights' – being one of the worst ranking countries in Europe. Unions have been appalled by the most recent violations of trade union rights by the office of the general prosecutor (see https://perc.ituc-csi.org/ITUC-ETUC-letter-to-President-Zelensky-re-trade-union-rights-violations.) The recent attacks are part of deliberate policies to undermine the Ukrainian trade union movement.
In addition, Mr Visentini said:
"As part of the global call for vaccination for all, we would also urge the EU to help Ukraine to test and vaccinate its population and to take all necessary steps to protect its people from the pandemic. Illness anywhere threatens illness everywhere. We need immediate action, across Europe and the world, to ramp up testing and vaccine production through the suspension of intellectual property rules, full transparency in contracts and an end to profiteering by drug companies."