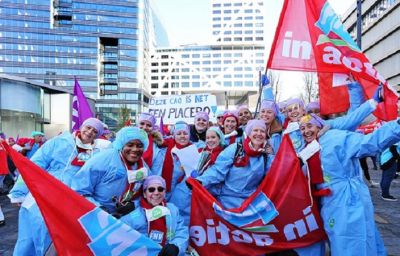 Some 200,000 employees in hospitals in the Netherlands will benefit from a new collective agreement between unions and employers.
Workers covered by the accord will get a total pay increase of 8% over 27 months. The deal also extends recovery time after on-call duty from six to eight hours, in a move to improve work-life balance. Staff will get their full salary while on sick leave, up from 90%, and the agreement awarded all hospital workers a one-off gross payment of €1,200 in January.
FNV was the largest trade union involved in the negotiations, and 88% of its members voted yes to the new agreement. 
"The working conditions and wage development of hospital employees must be placed much higher on the agenda among hospital employers, not only during collective bargaining but always," insisted Elise Merlijn of the FNV. "That is important not only for them but for everyone in the Netherlands."