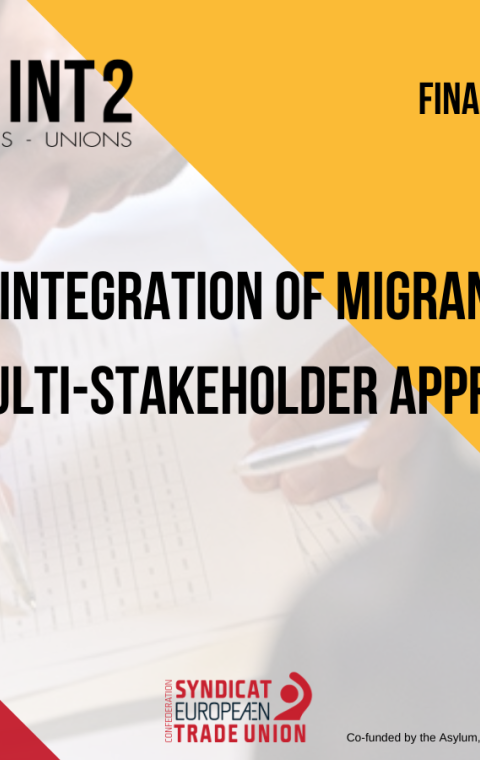 INVITATION: Final Dissemination Conference of the Labour Int 2 Project 04/03/2021
Active language
English, French, Italian, German, Spanish, Greek
Dear colleagues, 
We are pleased to invite you to the Final Dissemination Conference in the framework of the Labour Int 2 project which takes place online on 4 March 2021 from 9.00 to 13.00.
The Conference will focus on awareness-raising activities, communication materials and reports, showcasing success-stories of integration of migrants who took part in the Pilot Actions. The objective is to disseminate the results at the European level, with an accent on institutional, international and national actors. You can find more information on the project here http://www.labour-int.eu/.
The event will take place online via Zoom. Interpretation will be provided in English, French, Italian, Spanish, German, Greek. You will find find an official invitation and the programme in these languages enclosed.
If you are interested, please confirm your participation via this link to receive all information and dial-in details. 
We sincerely hope that you will find time in your busy agendas to join us for this event. Please do not hesitate to disseminate this invitation among interested colleagues.
Should you have any questions, feel free to contact Mercedes Miletti ([email protected]) and Lisa Terren ([email protected]).
Kind regards,
Ludovic Voet
ETUC Confederal Secretary