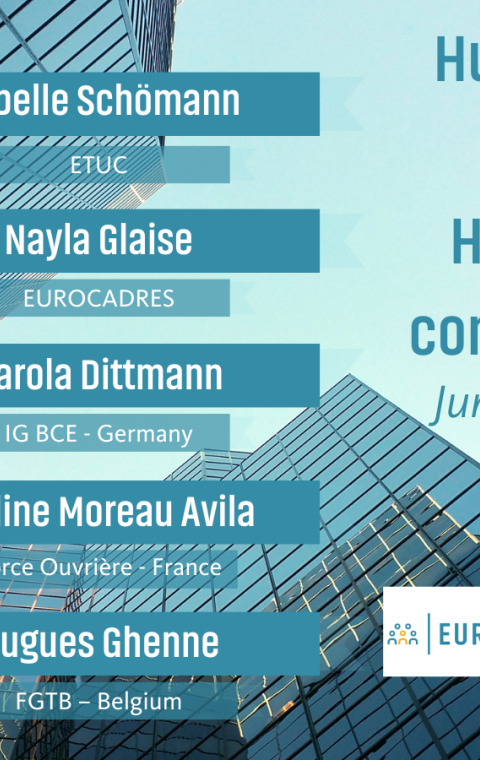 Reminder: ETUC/Eurocadres online event Human Rights Due Diligence: How to influence company strategies
Active language
English, German, French
Brussels, 30 May 2022
ETUC Workers' Participation and Company Policy Committee
ETUC Labour and Internal Market Legislation Committee
ETUC ad hoc Working Group on mandatory Human Rights Due Diligence and Sustainable Corporate Governance (mHRDD/SCG)
For information to the Member Organisations
Dear Colleagues,
Workers and trade unions will continue to play a crucial role in the implementation of sustainable business due diligence strategies, working towards ethical and environmentally friendly supply chains.  
 
The European Commission's legislative proposal for Corporate Sustainability Due Diligence is needed, but fails to deliver sufficient change to business practices.  
We would like to remind you to join us on 1 June to discuss the importance of human rights due diligence, and how trade unions can influence company strategies for the benefit of workers and the environment. 
Interpretation for this event is available in DE, FR and EN. 
We will be joined by speakers: 
Isabelle Schömann - ETUC
Nayla Glaise - Eurocadres
Carola Dittmann - IG BCE 
Pauline Moreau Avila - Force Ouvrière
Hugues Ghenne - FGTB
You can register at this link and you will receive the joining details. 
Kind regards,
Isabelle Schömann
Confederal Secretary