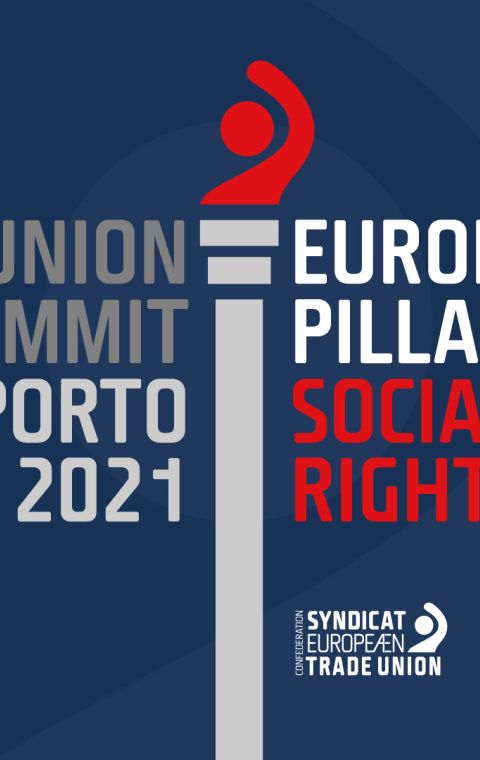 Trade Union Summit "Implementing the EPSR Action Plan: a shared commitment" 6 May 2021 (2:00 – 5:30 pm – Portuguese time)
Active language
English, French, Portuguese, Portugal
The European Commission and the Portuguese Presidency of the Council are organising an EU Social Summit in Porto on 7 May 2021. EU institutions, social partners and other key stakeholders are invited to endorse the Action Plan for the implementation of the European Pillar of Social Rights (EPSR), by signing a joint declaration.
Ahead the Social Summit, the ETUC is organising a Trade Union Summit "Implementing the EPSR Action Plan: a shared commitment" on 6 May 2021 (2:00 pm - 5:30 pm – Portuguese time).
Trade Union Leaders, Member of the European Parliament, Ministers of the current "trio" of the presidency of the Council of the EU, and EU Institutions' representatives and other stakeholders will discuss the priorities for the implementation of the Pillar.
The agenda of the event is attached below
The event will be streamed on ETUC Facebook page as well as on Youtube.