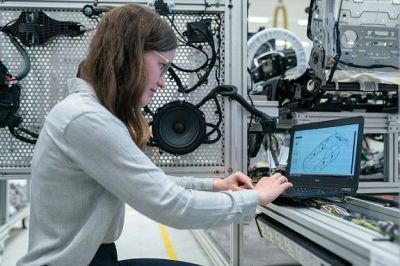 Multinational motor manufacturer Stellantis has signed a new agreement with trade unions in France to promote female employment and gender equality in the sector.
Endorsed unanimously by the trade unions CFDT, CFE-CGC, CFTC, CGT and FO, the text includes new provisions to counter sexist behaviour and attract women into the workforce. It is the seventh time the company has updated its agreement on professional equality, first reached in 2003. With women making up less than a quarter of France's metallurgy industry workforce, the participants propose to step up communication, for example by posting female employee profiles on social media.
"We have been committed, with the social partners, since 2003, to a pioneering and proactive policy," said Stellantis HR director Xavier Chéreau. "I am convinced that promoting gender balance and diversity within the company is, more than ever in our rapidly changing society, a lever for performance, motivation and well-being at work."
Photo:  RAEng_Publications