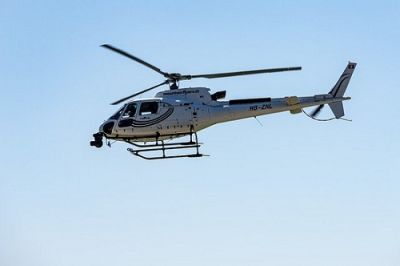 Trade unions in France have taken action to preserve hundreds of jobs in the struggling aviation industry since 2020.
CFE-CGC, CFTC and FO, the three trade unions represented at the Airbus aerospace group's helicopter production subsidiary, have concluded several agreements aimed at safeguarding the future of its two French sites.
Airbus had predicted the loss of 4,248 jobs in France due to the economic downturn linked to Covid-19, but this figure has now been cut to 2,100, saving half of the threatened posts. As well as a voluntary departure plan, trade unions have endorsed moves to reduce costs, improve competitiveness, and invest in sustainable development at the sites.
The social partners will collaborate on developing new businesses to mitigate the impact of the pandemic and to secure jobs. The company has also agreed to a recruitment policy including 200 new hires in France in 2021, in specific professions, and a 'youth employment plan'. This offers training for more than 600 young people. One-quarter of trainees will get jobs when qualified, and 33% of those hired must be aged 26 or younger.
Some Airbus suppliers, also suffering severely from the pandemic crisis, have announced less drastic job cuts than expected. These include aeronautical equipment manufacturers Figeac Aéro and Latécoère.
Image by Marcel Kessler