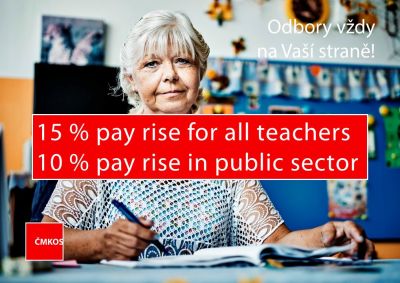 In response to a long-standing demand from trade unions, the Czech government has agreed to wage rises of up to 23% in the social service sector, from July 2017, with the highest increases going to the lowest paid.
Unions and care providers had long drawn attention to the need to recruit thousands more social workers and carers to meet the needs of disabled and older people. Low pay and overwork contributed to staff shortages, putting services at risk. Care workers' average salaries last year were little over €700, including bonuses. The government has agreed to abolish the three lowest salary grades, raising rates for those affected.
The Czech government approved subsidies worth €42 million to regions and care providers to cover additional payments. Workers in the culture sector and non-teaching staff in education get a pay rise of 9.4%. And from 1 November, teachers' pay will go up by 15%, coupled with a 10% rise for public sector workers.
At the same time, trade union pressure has won an 11% increase in the Czech minimum wage, as from 2018.