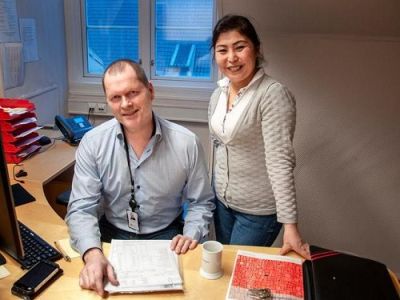 Carers and migrant workers are among the groups benefitting from collective agreements secured by the Fagforbundet public services union in Norway.
The union is working to ensure that pay for staff in municipal services, including childcare, fully respects their qualifications and experience, including care responsibilities in the family. This could mean up to six years' extra service related pay and seniority: a salary boost of some NOK 40,000. 
Migrant workers can also get qualifications and experience from other countries taken into account. The union gives the example of a childcare worker from Lithuania who got a NOK 104,000 (€10,700) increase in annual pay once her seven years of home caring responsibilities and six years of childcare work in Lithuania were taken into account. A cleaner got the same increase once the local authority acknowledged that she had spent seven years caring for her husband.