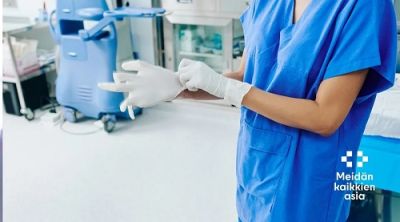 The Finnish trade unions Tehy and SuPer have reached an agreement with municipal employers covering pay developments over five years, Covid-19 compensation payments and other improvements to working conditions.
The average salary in the health and social services sector will increase by at least 17.3% over five years, with an increase of 15.3% in the first three years. Workers who were involved in treating Covid-19 patients will get a separate one-off payment of €600. It will bring nurses' average monthly pay to over €3,000.
"Progress was made on objectives related to working times and working conditions, and nurses will finally receive compensation for going above and beyond during the Covid pandemic. The solution is also another step towards wage equality," said Tehy Chair Millariikka Rytkönen and SuPer Chair Silja Paavola.
The deal includes several improvements to workplace wellbeing and recovery, such as full days off on Sundays, the annual leave entitlement extended to Sundays and the adoption of the so-called quick lunch practice which is already used by doctors.