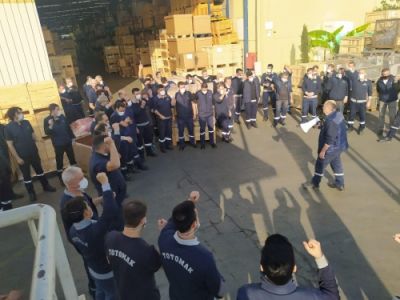 Trade unions representing workers in the Turkish metal sector, Türk Metal, Birleşik Metal-İş and Özçelik-İş, have secured a two-year, sector-wide collective agreement with the employers' organisation MESS.
 According to the unions, the deal means an average 65.67 % pay increase in the companies covered by MESS: a 27.44% raise for the first six months of the agreement and 30% for the second half of the year. Turkish workers have been suffering from the country's runaway inflation, reaching over 48% in January and slashing the value of wages. If inflation rises later in the year, the deal provides for employers to cover the difference so that union members receive a real increase.
"Under the current economic circumstances in Turkey, metalworkers have shown a great example on how workers can and should stand for their rights," said Kemal Özkan, IndustriAll Assistant General Secretary.