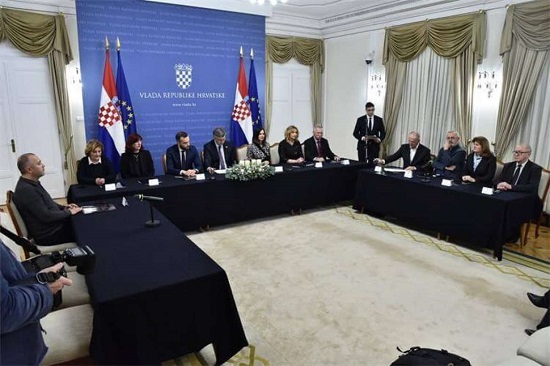 Public service unions in Croatia have reached an agreement with the government on higher pay, plus a supplement for workers in the education sector.
"After a longer period of negotiations we have decided to sign the annex to the Basic Collective Agreement and we must express our satisfaction," said Anica Prašnjak, president of the nurses' union. "The negotiations were not simple, they were demanding, however we did find a compromise solution. We have accepted it so that our people, after a certain number of years, can enjoy higher basic pay in 2020."
Representatives of nine trade unions signed the annex to the Basic Collective Agreement for public servants. The Science and Education Minister and education unions together agreed the wage supplement for education sector employees. According to the Prime Minister, since the government came into office, salaries in state administration and public services will have risen by 18.3% by October 2020.