The European Parliament today voted in committee on 3 important social justice initiatives.
The draft Directive on Whistleblowing and the draft Regulations on the European Labour Authority and on the coordination of social security all moved closer to adoption.
The Legal Affairs Committee voted on the draft Whistleblowing Directive and introduced some important improvements
- workers rights to be included as one of the topics that whistleblowing can cover,
- the requirement to blow the whistle internally is removed.
The directive now goes to trilogue negotiations between the 3 EU institutions where the ETUC hopes to ensure that whistleblowers have the right to be represented by a trade union.
"There are still issues to fix," said ETUC Confederal Secretary Esther Lynch, "but we are getting closer to an EU Whistleblowing law that improves protection for people who expose wrongdoing."
The Employment Committee voted on the proposed European Labour Authority (ELA) and on the coordination of social security.
The establishment of the ELA will strengthen workers' rights by improving enforcement of EU labour law and social security law. The vote gives strong support to the prompt establishment of the Authority. ETUC will continue to engage with the European institutions on our priorities for the Regulation, including on the governance of the ELA and on the role of social partners.
The coordination of social security ensures that people working in countries other than where they are from, or where they reside, have the social security to which they are entitled. The committee rightly rejected the reduction of child benefit for children who live in another country.
"The European Labour Authority and improved social security coordination, which would improve workers' rights in the single market, are now one step closer," said ETUC Confederal Secretary Liina Carr. "We urge Ministers to approve a general approach on the ELA during the December Employment Council. Inter-institutional negotiations need to start as soon as possible to ensure a swift adoption of an ambitious Regulation."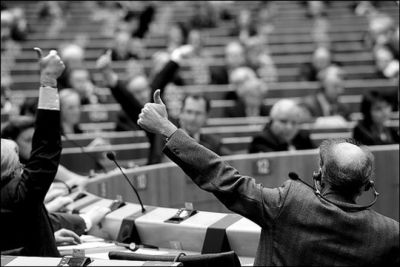 20.11.2018