The European Parliament has today approved the Artificial Intelligence Act.
The Artificial Intelligence Act proposed by the European Commission only requires manufacturers to rank their own technology between low and high risk before putting it on the market and did not include any rules on the use of AI in the workplace. 
The ETUC welcomes the important improvements made by the progressive forces in  the European Parliament, including: 
A duty to consult with workers and their unions before introducing AI to the workplace
A duty to carry out an assessment of the impact on fundamental rights of the introduction of AI
An opening clause for national legislators to limit the use of AI systems to protect workers' rights 
Workers are more likely to report positive impacts of AI if there has been a process of consultation through their trade unions, a recent report by the OECD found. 
Still, the ETUC assessment is that the parliament failed to close a loophole which leaves workers' safety and fundamental rights at risk. Under Article 6 of the report, the use of AI in the workplace will only be restricted if it poses a "significant risk". This is not in line with the precautionary principle. This additional burden on workers in not acceptable, and leave their safety and rights open to abuse. *See Notes.
The ETUC is also concerned that the use of AI affecting people's fundamental rights will fall within the remit of standardisation process, which is led by private business interests and heavy lobby, rather than through the democratic process to elaborate legislation. Furthermore, the report calls for a balanced representation of interests, but does not contain the measures needed to ensure this will be a reality.
It's now up to the Parliament to defend the improvements in the negotiations with the Council on the final text. However, the shortcomings in the Parliament's and the Council's positions underlines the need to protect workers' rights through an dedicated directive on AI in the workplace. 
European Trade Union Confederation Deputy General Secretary Isabelle Schömann said:  
"Today is a further key step towards ensuring that artificial intelligence is regulated to better protect users in line with European values and which respects human rights.
"The Parliament has made important improvements, such moves must be upheld in trialogue negotiations, while the introduction of 'significant risk' must be deleted.
"AI at work must deliver for workers as much as for business : this is the reason why a new dedicated directive is needed to ensure the 'human in control' principle is made practice in European workplaces, in consultation with workers through their trade unions, and to secure workers' rights and protection.'
Notes 
*The restriction that only AI applications from Annex III that pose "significant" risk of harm to the health, safety or fundamental rights of natural persons are classified as high-risk constitutes a major loophole in the agreed text. This would include, in particular, applications in the workplace. In practice, this is virtually impossible to achieve ex-ante. Providers will generally state that their applications may pose risks to workers but classify them as non-significant. The notification procedure provided for in Article 6 (3) is not able to prevent this and only leads to forum shopping of the weakest supervisory regime.  In addition, this is not in line with the precautionary principle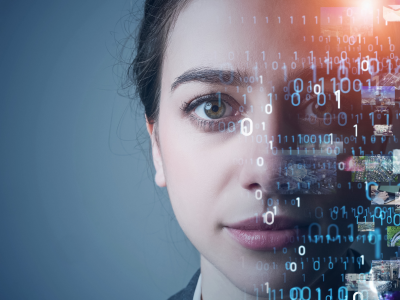 14.06.2023