Responding to the draft negotiating guidelines published today, the ETUC pointed out that while the guidelines state that citizens' rights will be a priority for negotiations, the EU continues to insist that nothing is agreed until everything is agreed.
The ETUC called instead for the situation of millions of people who have travelled to live and work in the EU and the UK to be resolved early in the negotiations.  Luca Visentini, ETUC General Secretary said "Citizens' jobs and rights should not be held hostage until everything else is agreed. It is also essential that the future situation of workers is resolved. Workers must not be left in the unacceptable situation of not knowing where they will stand if they lose or leave their job or retire after March 2019."
Esther Lynch, ETUC Confederal Secretary, added "The devil is always in the detail and there is an awful lot of detail to be worked out. The final text will not be known until the Council meets at the end of April. It is good to see the commitment that the future arrangements will include safeguards against competition on fiscal, social and environmental dumping, but no free trade deal has ever managed to enforce them in practice.
"We are concerned that the decision to make the negotiations transparent is still under review. The lesson of trade talks like TTIP and CETA is that the public expects far more transparency."
The ETUC will analyse the guidelines in more depth, and continue to monitor developments and negotiations to defend jobs and the rights of working people across Europe including in the UK.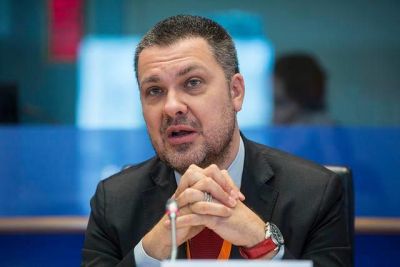 31.03.2017