Commenting on Council conclusions on 'external aspects of migration' – which follow conclusions on 'security and defence' – Luca Visentini, ETUC General Secretary said
"Not once does the Council express any concern about human beings dying on EU land and sea borders, or about illegal pushbacks, or about journalists and humanitarian organisations being banned from a border area of the EU. Instead human tragedies including people dying of the cold or drowning at sea are covered over with bureaucratic phrases about 'addressing routes', 'returns policy' 'instrumentalising migrants for political purposes' and 'challenges at external borders'.
"Most people fleeing poverty or conflict have no means to enter the EU via legal channels. Only this week the new draft Schengen Borders Code proposes to legalise pushbacks across borders, deportation, indefinite internal border controls and ethnic profiling in internal border areas.
"While there is no doubt Belarus is provoking the EU with inhumane exploitation of vulnerable people, migration is not a security threat to be dealt with by policing and military, but a humanitarian tragedy to be managed with human decency and in line with international law.
"Tomorrow is International Migrants Day and this week the EU treats migrants only as a security threat.  When asked what he thought about western civilisation Mahatma Gandhi famously replied that it would be a good idea. EU leaders should take note."  
NOTES
Today, to mark International Migrants Day, ETUC releases a map 'Welcome to Europe' showing deaths, reports of illegal pushbacks, built and planned border fences and undocumented migrants in Europe https://twitter.com/etuc_ces/status/1471759573279248385
ETUC Statement on Belarus-EU border: Border guards, walls and razor wire cannot be the response to a humanitarian emergency https://www.etuc.org/en/document/etuc-statement-belarus-eu-border-border-guards-walls-and-razor-wire-cannot-be-response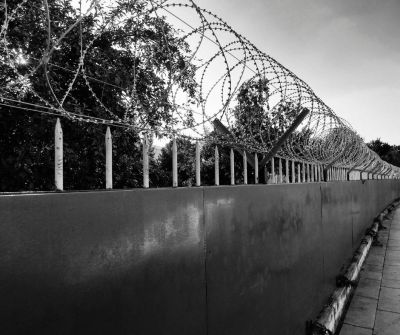 17.12.2021