Commenting on the EU's guidelines for negotiating the Brexit transition arrangements*, adopted today by the General Affairs Council, ETUC Confederal Secretary Esther Lynch said
"It is in the interests of working people in the EU – including the UK - for the UK to stay in the single market and customs union until a new relationship is agreed.
"It is clear this means following all EU law, to guarantee a level playing field especially on workers' rights, and paying into the budget.
"The transition end date of 31 December 2020 seems arbitrary and potentially very damaging - especially for the UK and Ireland - if a new relationship is not agreed by then."
*The guidelines
include the UK remaining in the single market and customs union, and being covered by the full EU acquis, during the transition period – including changes to EU law during the transition period
add to existing guarantees for the transition period contained in the divorce guidelines, including to the need to avoid social, environmental and tax dumping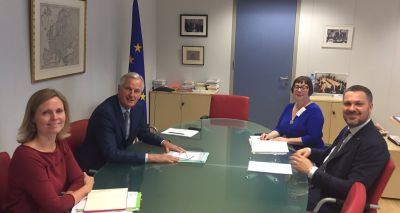 29.01.2018