Commenting on the UK deal, Luca Visentini, General Secretary of the European Trade Union Confederation said 
"Cameron had succeeded in exempting the UK from important duties of EU membership."
"The EU must ensure that none of the exceptions and restrictions apply to other member states.  
"European trade unions will fight to end such restrictions, and will fight even harder after tonight to ensure that the European Commission delivers on its promise of a strong pillar of social rights for Europe. 
"UK and EU workers need a fair society, investment for quality jobs, the right to free movement and equal treatment: this deal won't help.
"With the EU decisions today on refugees and a special deal for the UK, we have not seen the united, just and humanitarian face of the EU that we aim to build for our children."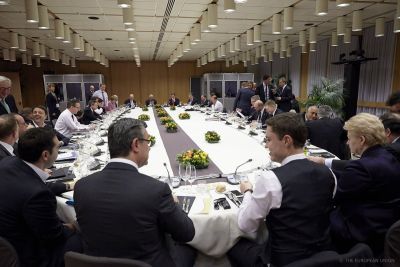 20.02.2016