Commenting on the European Commission consultation on draft guidelines on EU competition law and collective agreements of solo self-employed people, Isabelle Schömann, ETUC Confederal Secretary said 
"Collective agreements should be fully excluded from antitrust control, regardless of whether they protect employees, self-employed or other non-standard workers, including workers on digital labour platforms.
"Collective bargaining for self-employed workers is vital to establish minimum standards of protection and rebalance power relations in the labour market, online as well as offline.
"Making the fundamental right to collective bargaining of self-employed workers conditional upon thresholds such as the size or turnover of the employer, as proposed in the guidelines, is unacceptable. Collective agreements establish a level playing-field for both workers and business, which must not be undermined by allowing for exceptions for small entreprises."
"Competition law should not regulate working conditions or pay or define who can engage in collective bargaining. Trade unions are not cartels and wage-fixing is not price-fixing. Labour is not a commodity. Competitiveness in the EU's social market economy must never be based on driving down wages.
A 2018 ETUC study found that some form of (limited) access to collective bargaining for self-employed workers existed in only 10 EU Member States.
More than 24 million people in the EU are solo self-employed. In sectors such as media, arts and entertainment, nearly half of all workers are self-employed. In the construction sector, self-employed workers amount to nearly a quarter of the workforce.
Collective bargaining is a universal right for all workers, recognised by the ILO, the European Court of Human Rights and the Council of Europe's Committee of Social Rights, regardless of employment status.
The ETUC has been calling on the European Commission for many years to issue guidelines to clarify that EU competition law does not stand in the way of self-employed workers' access to collective bargaining to improve their working conditions.
The ETUC will closely examine the draft guidelines, checking if they promote a restrictive and human rights compliant interpretation of EU competition rules, while respecting the autonomy of social partners and promoting the broadest access to collective bargaining for self-employed workers.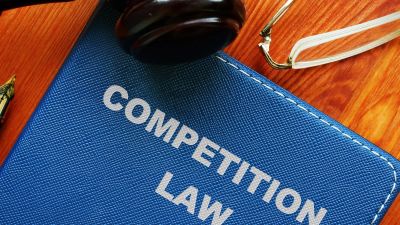 09.12.2021