The European Trade Union Confederation (ETUC) joins with its global counterpart, the ITUC, in condemning the politically motivated campaign against the Georgian Trade Union Confederation (GTUC) and its President Irakli Petriashvili, launched by political forces aligned with the Georgian government.
The ETUC works in partnership with the GTUC within the Pan-European Regional Council (PERC) of the ITUC and through the EU-Georgia Association Agreement.
Said ETUC General Secretary Luca Visentini: "This campaign against the GTUC is alarming evidence of state intervention in trade union affairs, in advance of the forthcoming GTUC Congress. For several months, local union branches, activists and delegates have apparently been under pressure from ruling party officials to undermine the union leadership.
"Under Irakli Petriashvili, the GTUC has consistently championed the rights of Georgian workers. He has maintained this commitment at international level, including as President of the PERC since December 2015."
The campaign, including attacks in the mainstream and social media, follows the GTUC's support for a peaceful protest by railway workers in August.
"The Georgian government is failing to guarantee the rights of workers and their unions," said Visentini. "We deplore any intervention in the GTUC's democratic procedures by the state or political officials."
The ETUC has already highlighted its concern in a joint letter to the Georgian Prime Minister, EU High Representative Federica Mogherini and the Director-General of the International Labour Organisation. We are ready to raise this clear violation of international labour standards and European values with EU governments, members of national and European Parliaments and the Council of Europe.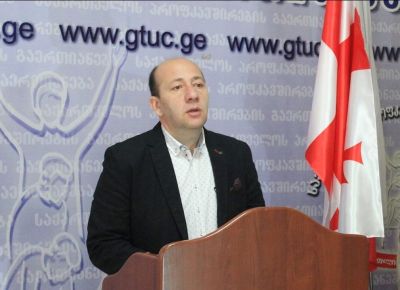 13.09.2017