At the European Commission's Hearing today on the Future of the European Pillar of Social Rights with Vice President Dombrovskis and Commissioner Schmit, ETUC General Secretary Luca Visentini said that "the European Pillar has to remain a key programme of the European Commission and be part of the economic recovery programme of the EU. All tools available to the EU have to be used in implementing the Social Pillar: including legislation, coordination of economic and social policies and targeted use of the EU budget."
"We expect an ambitious Action plan that produces tangible benefits for European workers, including legislative initiatives ensuring (among others) a right to fair wages through collective bargaining and respecting national practices; more transparency and gender equality in wages; new measures to strengthen democracy at the workplace and ensure healthy and safe workplaces; and initiatives to finally tackle poverty in the EU.
"The EU's social agenda has to be supported by European and national actions, and we consider instruments like SURE a good way to create European solidarity."
ETUC Confederal Secretary Liina Carr added "Social dialogue is crucial and has to be reinforced at both European and national level. The EU and the member states have to support employers and unions to negotiate economic and social policies with government, and to negotiate wages and working conditions between themselves."
"EU economic and social policy coordination (the so-called European Semester), should include a clearly-defined right for social partners to be involved in the decision-making process."
The ETUC urges the European Commission produce  an Action Plan for the Social Pillar by February 2021 at the latest.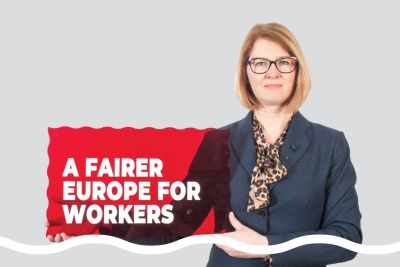 08.06.2020