The ETUC and many others regret the death of Mathias Hinterscheid, who for almost 40 years was a leading figure in the trade union movement in Europe. Just a few weeks ago, he was honoured for completing 70 years of trade union membership in Luxembourg.
After a successful career in the former Letzeburger Arbechterverband (LAV), later part of the General Confederation of Labour of Luxembourg (OGBL), he was elected Secretary-General and then President of the newly created CGT-L. He became General Secretary of the European Trade Union Confederation in 1976 and served until 1991.
He gave the young ETUC a new impetus, increasing its membership and setting up new structures and improving working methods. To bring European trade union demands closer to the public, he successfully called for European demonstrations in all Member States on important issues. He defended the construction of a social Europe and participated in the discussions of "Val Duchesse" which laid the foundations for social dialogue at European level. After his retirement from the ETUC, European Commission President Jacques Delors appointed him as his advisor.
"Mathias Hinterscheid will remain in all our memories as an outstanding personality of the trade union movement," said ETUC General Secretary Luca Visentini.
The ETUC expresses its condolences to Mathias Hinterscheid's family and loved ones.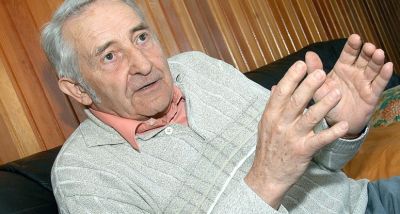 10.01.2017