At a high-level conference on standardisation in Amsterdam today, the European Trade Union Confederation, the European Commission and other stakeholders signed a joint initiative on standardisation. The event took place within the Commission's Single Market Forum.
The ETUC will work with other stakeholders on the European standardisation process, in the framework of the Joint Initiative on Standardisation (JIS). This is a voluntary and non-binding initiative to boost public-private partnership in European standardisation, through a programme of activities for the next four years. The ETUC has contributed to the consensus-based drafting process of the JIS.
The document consists of two parts. The first sets out a joint vision for European standardisation. It reaffirms the need for an inclusive standardisation system working in line with the legal framework provided by the European Standardisation Regulation (EU)1025/2012.
The second part puts forward concrete actions to be taken by a future steering committee. Two of these actions have been proposed by the ETUC and aim at improving trade union participation at European as well as national level.
"For the ETUC it is clear that standards can complement legislation but must not replace it, or encroach upon collective bargaining and the autonomy of the social partners," said Peter Scherrer, ETUC Deputy General Secretary. 
For more information, see in annex the note to the press and link to website: http://ec.europa.eu/growth/single-market/forum/2015/index_en.htm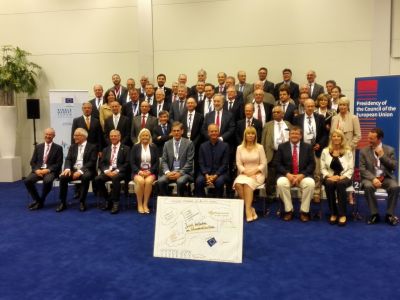 13.06.2016