Commenting on the overturning of the sentence on LuxLeaks whistleblower Antoine Deltour by a Luxembourg Court, the European Trade Union Confederation (ETUC) called for better and EU-wide protection of whistleblowers.
"People should be able to expose wrong-doing without fear of retribution," said Esther Lynch, ETUC Confederal Secretary. "It is good that Antoine Deltour has had his sentence overturned, but he should not have been prosecuted in the first place.
"There needs to be EU-wide legal protection for whistleblowers, instead of the current complicated patchwork of piecemeal protection that leaves whistleblowers vulnerable to losing their jobs, livelihoods and even their liberty. The ETUC calls for an EU Directive to protect those who report wrongdoing."
Although the Luxembourg Court overturned the verdict against Antoine Detour, he has suffered from the original sentence of 15 months in prison, and the court upheld a lighter penalty of a €1,000 fine against Deltour's colleague Raphael Halet. Their ordeal is not yet over, according to the Court's announcement http://www.justice.public.lu/fr/actualites/2018/01/cassation-luxleaks/index.html.
For more on the ETUC's support for whistleblowers see https://www.etuc.org/press/whistleblowerprotectioneu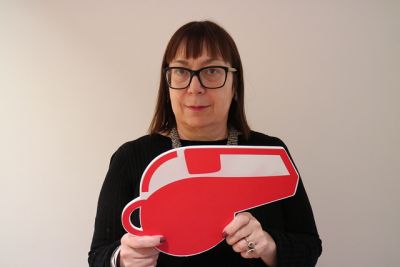 11.01.2018