The College of Commissioners today presented its recommendations to the Council on the fiscal situations in Spain and Portugal.
The European Trade Union Confederation warmly welcomes the decision to cancel fines against the two countries.
"The Commission has made the right move," commented ETUC General Secretary Luca Visentini. "Fining Spain and/or Portugal would be both a major political error, given the difficult situations in these countries and the growth of nationalism in Europe, and an economic mistake, as fines would merely act as a brake on growth and employment. If this signals a greater EU awareness of the hardship many Europeans are suffering, it is a step forward.
"We reiterate our demand for a change to more flexible fiscal rules and more coherent and sound economic policies for a strong and job-friendly recovery."
However, the ETUC remains concerned about the proposal to suspend part of the commitment of European Structural and Investment Funds. In this respect, the ETUC urges the European Parliament, when it is consulted on this issue in the autumn, to be forward-looking and not punitive.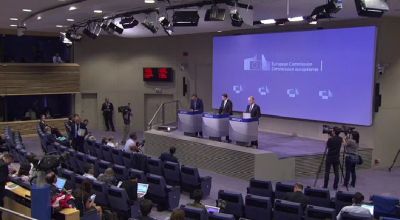 27.07.2016