The European Central Bank (ECB) buying bonds is necessary, but will not be enough to stimulate growth or create jobs warned the European Trade Union Confederation (ETUC).
"There is a welcome shift in economic policy" said Veronica Nilsson, Confederal Secretary at the ETUC referring to the expected and long-awaited quantitative easing announcement by the ECB, the recent reinterpretation of fiscal pact rules and investment plan by the European Commission.     
"It is austerity that is making Europe stagnate. What is needed to get Europe's economy moving again is investment at a level considerably higher than that proposed by European Commission President Juncker."
"Europe will not escape stagnation until the EU and national Governments adopt a longer-term approach to debt reduction and abandon the savage cuts in Government spending that are suppressing demand. There also needs to be a shift in focus of structural reforms, away from driving down wages and working conditions, towards investing in education and life-long learning."
"There needs to be a strong link between Quantitative Easing and the European investment plan" added Nilsson.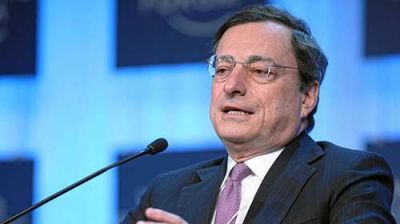 22.01.2015