The European Trade Union Confederation – representing 89 trade unions in 39 countries and representing some 45 million workers from all sectors and industries -  stands with Ryanair workers, and calls on Ryanair to honour its promise to recognise its workers' trade unions.
"The right to negotiate with employers is a basic human right, and part of the the European social model" said ETUC General Secretary Luca Visentini. "Finally Ryanair have said they will recognise the pilots' union. That is a start, and the promise needs to be honoured. In fact, it needs to be extended to all Ryanair workers and in all countries, not only pilots.
"Ryanair needs to recognise the right of workers to strike, and immediately withdraw any threats made to workers and begin neguine negotiations with a view to conclude a collective agreement."
ETUC congratulates the trade unions involved in Ryanair, and pledged at its meeting of national leaders earlier this week to support Ryanair workers.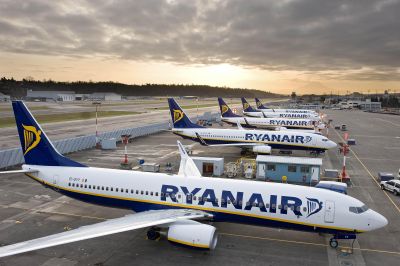 15.12.2017