Europe's record labour shortages are being driven by low wages and working conditions, new research shows.
The job vacancy rate in Europe is currently at a record high and more than a quarter of EU businesses reported production problems as a result of labour shortages last year.
EU leaders and business representatives have blamed the shortage solely on a skills gap among European workers. Equipping more workers with the skills needed to work in the industries of the future is a crucial part of a socially just transition to a green economy.
But research published today by the European Trade Union Institute shows that:
Those sectors in which labour shortages increased the most from 2019 to 2022 tended to offer generally poorer working conditions. 
 
Labour shortages clearly increased more among jobs with relatively lower pay, even when comparing otherwise similar workers.
 
Labour shortages are highest in sectors and profiles that do not necessarily require higher skills.
 
The findings are proof of the need to increase collective bargaining and raise pay and working conditions, as well as skills, if Europe is going to end its labour shortage.
Normally a tight labour market would result in greater bargaining power for workers and therefore an increase in wages and working conditions. However, in half of EU member states, real wages fell last year despite the fact that real profits increased.
The European Trade Union Confederation is calling on the EU to make funding for industry through the Green Deal Industry Plan dependent on recipients providing skills training and improving the wages and working conditions of their workforce through collective agreements.
ETUC General Secretary Esther Lynch said:
"Employers can't find enough workers because they're not offering good enough wages or working conditions. As Joe Biden said, the answer is simple: pay them more.
"It's time that European politicians stopped dancing round the reason for our labour shortages and sent an equally clear message to employers here.
"The EU should also follow the US in making public funding for companies dependent on commitments to paying decent wages, providing fair conditions and upskilling workers along with a clear obligation in respect of collective bargaining.
"Europe should stop trying to compete based on low pay and conditions and should instead raise productivity through investment in high-skills, high-tech and high-quality jobs.
Notes
'Labour shortages – turning away from bad jobs' by Wouter Zwysen of the European Trade Union Institute can be read here: https://www.etui.org/publications/labour-shortages-turning-away-bad-jobs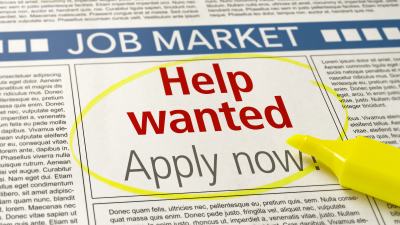 06.04.2023