The European Trade Union Confederation (ETUC) will have a meeting with the President of France, Emmanuel Macron, on Friday 21 July at 11am at the Elysée Palace.
Leading the ETUC delegation will be ETUC General Secretary Luca Visentini, who will be accompanied by ETUC Confederal Secretary Thiébaut Weber and the Secretary Generals of the five French trade unions affiliated to the ETUC: Laurent Berger (CFDT), Philippe Martinez (CGT), Jean-Claude Mailly (FO), Philippe Louis (CFTC), Luc Bérille (UNSA).
The meeting is on European affairs, and will include the future of Europe, the proposed European Pillar of Social Rights, and the revision of the directive on posted workers. The future of Europe refers to the ongoing debate on the future development of the EU and to the reflection papers on various topics published by the European Commission.
"This is a vital year for the future of Europe and social Europe," said Luca Visentini, "and we are determined to ensure that the EU stands up for the interests of working people. European leaders talk about economic recovery but many working people have yet to feel any better off.
"I hope France will play a constructive role in achieving a stronger Europe, an ambitious European Pillar of Social Rights backed up by legislative action, and a brighter future for working people across Europe.
"I am looking forward to meeting the President and seeing what areas of common agreement we can find."
To date this year Visentini has had bi-lateral meetings with the Prime Ministers of Italy, Malta, Estonia, Bulgaria and Croatia; and with the labour ministers of France, Germany, Italy, Sweden, Austria, Luxembourg, Estonia, Czech Republic, Slovakia, Portugal, Greece, Cyprus and Malta.
Luca Visentini will be available for interviews in English or Italian at the Elysée before or after his meeting with the President.
For further information, or interviews in French, contact Thiébaut Weber on +32 477 812 819 (on Friday 21 July ONLY, the normal media contact for ETUC is +32 2 224 04 30 or 32 and mobile +32 486 117 394)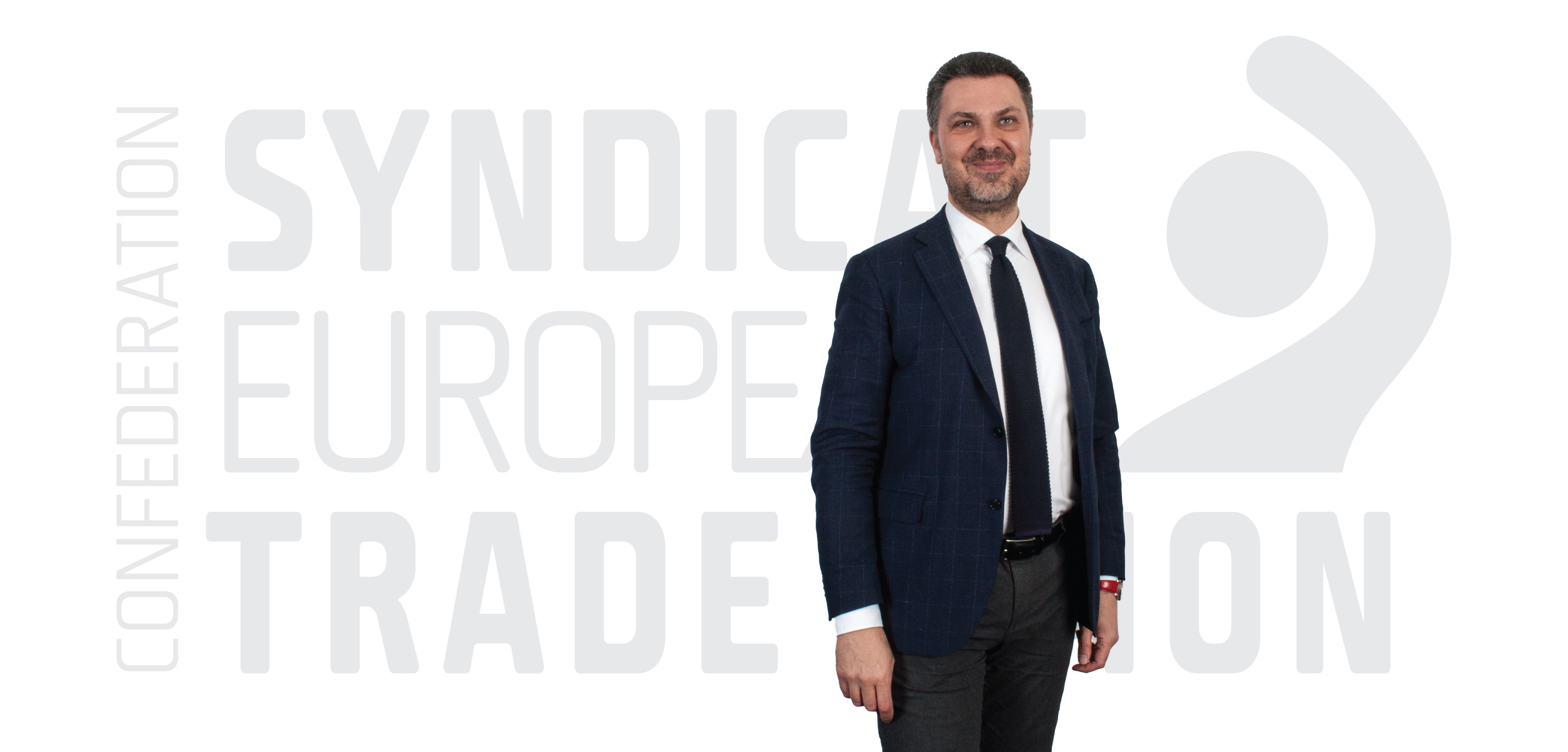 20.07.2017