The freedom of movement of workers and equal pay for equal work are fundamental rights and European principles which cannot be negotiated away said the European Trade Union Confederation (ETUC).
Responding to Prime Minister Cameron's long-awaited EU reform demands, Luca Visentini, General Secretary of the ETUC warned "European trade unions  will call on their Governments and the European institutions to refuse to open negotiations on any change that would undermine freedom of movement of workers, and equal pay for equal work."
"Trade unions cannot accept discrimination against workers from other member states. Not in the UK, not anywhere in the EU."
"We cannot accept treaty or legislative change, or opt outs, in these fundamental rights. The EU cannot allow David Cameron to weaken the rights of workers across the EU, and we will work hard to ensure he does not." 
"The European trade union movement will fight to defend workers' right in Britain as well as in the EU as a whole."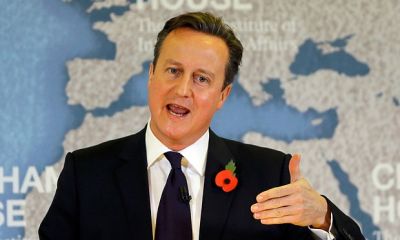 10.11.2015