More than 45 years after the EU made equal pay the law, European Commission President Ursula von der Leyen today joined with trade unions to ensure it is finally made a reality for women workers.
President von der Leyen spoke at the congress of the European Trade Union Confederation in Berlin, where more than half of delegates are women, and ETUC General Secretary Esther Lynch called for the full and fast implementation at national level of the Pay Transparency Directive.
The directive includes a ban on pay secrecy clauses, which have allowed unequal pay to persist, as well as measures empowering trade unions to tackle pay discrimination through collective bargaining agreements with employers.
After her speech, President von der Leyen joined ETUC General Secretary Esther Lynch on stage to symbolically add these missing pieces to the equal pay puzzle.
An analysis by the ETUC's research centre, the European Trade Union Institute, found that if the gender pay gap continues at its current level:
- Every year without action would cost women an average of €4,256 in lost wages
- Women would lose between €1,872 and €36,334 if governments wait until 2026 to transpose the directive
- Women in Austria, Denmark and Germany stand to lose the most if the gender pay gap continues
Full national figures below
ETUC General Secretary Esther Lynch said:
"Women workers have waited too long for the promise of equal pay to become a reality. To do this we need to ensure that all the pieces of the equal pay puzzle are put together.
"That means strong legislation but also strong trade unions which can implement it in workplaces. As Europe's persistent gender pay gap shows, it's no good having one without the other.
"Together with the Commission President, we have sent a powerful message that the game is up on unequal pay."
Speaking at the ETUC's congress in Berlin today, European Commission President Ursula von der Leyen said:
"It is high time that work pays. And work must pay for everyone: for men and women alike. There is not a single argument why – for the same type of work – a woman should get paid less than a man. Not a single argument, not a single one. So, that is why we now have a Directive on pay transparency. It's a basic principle of equality, it's finally cast into law. Equal work deserves equal pay."
Notes
Photos, which can be used free with credit, can be found here: https://www.flickr.com/photos/etuc-ces/albums/72177720308551702 
| | | | | |
| --- | --- | --- | --- | --- |
| Member State | Gender pay gap (2021 or latest) | National average income 2021 | Lost income annual (€) | Lost income 2023-2026 (€) |
| Luxembourg | -0.2 | 72,247 | 0 | 0 |
| Romania | 3.6 | 13,000 | 468 | 1,872 |
| Poland | 4.5 | 14,431 | 649 | 2,598 |
| Slovenia | 3.8 | 28,765 | 1,093 | 4,372 |
| Bulgaria | 12.2 | 10,345 | 1,262 | 5,048 |
| Italy | 5 | 29,951 | 1,498 | 5,990 |
| Greece | 10.4 | 15,879 | 1,651 | 6,606 |
| Croatia | 11.1 | 16,169 | 1,795 | 7,179 |
| Hungary | 17.3 | 12,618 | 2,183 | 8,732 |
| Cyprus | 9.7 | 22,734 | 2,205 | 8,821 |
| Portugal | 11.9 | 19,301 | 2,297 | 9,187 |
| Belgium | 5 | 48,722 | 2,436 | 9,744 |
| Spain | 8.9 | 28,184 | 2,508 | 10,034 |
| Lithuania | 12 | 21,741 | 2,609 | 10,436 |
| Slovakia | 16.6 | 16,162 | 2,683 | 10,732 |
| Czechia | 15 | 18,189 | 2,728 | 10,913 |
| Latvia | 14.6 | 18,707 | 2,731 | 10,925 |
| Malta | 10.5 | 27,334 | 2,870 | 11,480 |
| EU27 | 12.7 | 33,511 | 4,256 | 17,024 |
| Estonia | 20.5 | 21,481 | 4,404 | 17,614 |
| Ireland | 9.9 | 50,347 | 4,984 | 19,937 |
| Sweden | 11.2 | 46,934 | 5,257 | 21,026 |
| France | 15.4 | 40,135 | 6,181 | 24,723 |
| Finland | 16.5 | 43,193 | 7,127 | 28,507 |
| Germany | 17.6 | 44,404 | 7,815 | 31,260 |
| Denmark | 14.2 | 63,261 | 8,983 | 35,932 |
| Austria | 18.8 | 48,317 | 9,084 | 36,334 |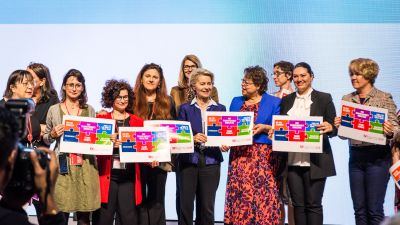 25.05.2023