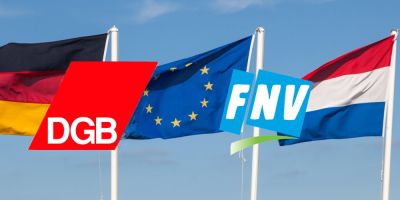 Living in one country and working in another is not unusual in European border regions. The Dutch FNV and German DGB trade unions are uniting to provide legal protection for members
This assistance could benefit thousands of workers crossing between Germany and the Netherlands.
The cooperation agreement, signed in Krefeld in November, is "a good and important signal in these times," said DGB President Reiner Hoffmann. "It can serve as a blueprint for further agreements of this kind."
It will mean extra legal protection for union members, who will get support from the union federation in their place of work, should they need to take legal action. In other words, a German union member working in the Netherlands will get backing from the FNV, and vice versa for Dutch workers in Germany.