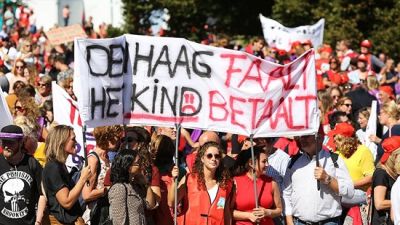 Workers who care for young people in the Netherlands will get a sizeable wage increase thanks to a new collective agreement negotiated by the CNV, FNV and FBZ trade unions.
The deal covers 30,000 people employed in youth care and includes a pay rise of 8% spread over three years and a one-off payment of €250. A 2% increase will be backdated to January 2021 and 3% applied this year with a further 3% in 2023. The agreement, already accepted by 97% of FNV members in the sector, runs from 1 January 2021 to 31 December 2023.
Staff will have more choice about when and where they work, and employers have agreed to take steps to manage workloads. The mileage allowance for work travel goes up by around a third.
"We have been heard, and that now results in a package of very progressive employment conditions," commented Maaike van der Aar of FNV Care and Welfare. "For example, the kilometer allowance for business trips during working hours has increased to 39 cents. And with the option of hybrid working, the youth care worker gets more autonomy. There is great solidarity in this profession, and in that atmosphere, we were able to make an agreement with employers."