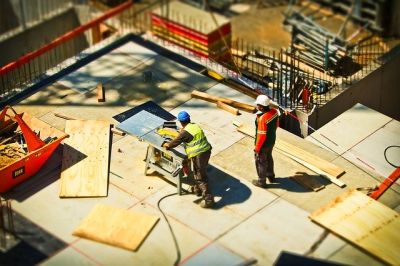 The Dutch building workers' union FNV Bouwen en Wonenhas reached a deal with construction employers on how to manage COVID-19 risks. The union carried out a survey of 1,300 workers in the sector on the effects of the pandemic and found that only one-third felt safe in their jobs.
FNV's regional representative, Zamaney Menso, said he was pleased that construction workers had taken the lead in safeguarding the health, safety and welfare of people at work during the global health crisis. The union will monitor the implementation of the agreement and keep a close watch on worksites.
In Belgium, unions representing building workers also concluded an agreement imposing social distancing in workplaces. Workers have the right to stop work if a site has one or more cases of COVID-19 or if they can show they are part of a group at risk.
The agreement allowed for non-urgent activities to be carried out, subject to social distancing. If work was suspended, the construction company had to consult its internal or external risk prevention service before resuming operations. Small companies without a trade union delegation had to carry out a risk analysis and make it available to their workers.
Read more (Belgium)
Read more (Netherlands)